Manually unlocking the fuel filler door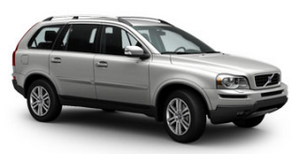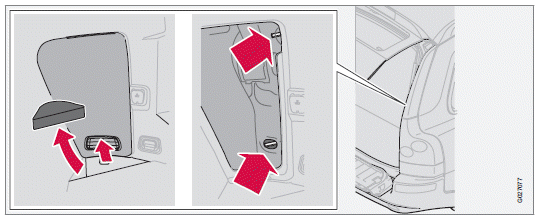 Panel on passenger's side of cargo area
To manually unlock the fuel filler door
1. Open the upper and lower sections of the tailgate, and fold up the rear section of the cargo area floor.
2. If the vehicle is equipped with the optional grocery bag holder, detach the holder's bands.
3. Remove the corner panel from the floor of the cargo area.
4. Open the cover in the side panel by pulling the tab upward/outward.
5. Pull down the insulating material to access the fuel filler door motor.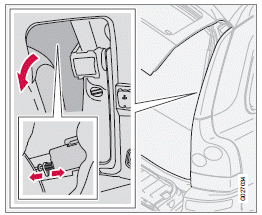 6. Move the catch rearward to unlock the fuel filler door lock, or move it forward to lock the filler door.
See also:
How do states use OBD II for emission inspections?
Many states connect a computer directly to a vehicle's OBD II system. The inspector can then read "faults." In some states, this type of inspection has replaced the tailpipe emission ...
Bluetooth version information
This feature offers information about the Bluetooth version installed in the vehicle's infotainment system. This information can be found under Bluetooth menu - Bluetooth software version in c ...
The Looks
The improvements over the previous generation are of course most noticeable by simply looking at the S80. I wouldn't call it striking, but it is handsome — bordering on the masculine, yet still ab ...