Manually unlocking the fuel filler door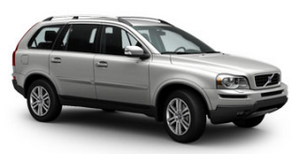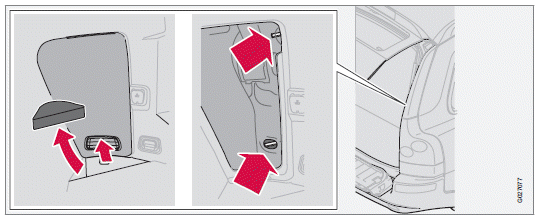 Panel on passenger's side of cargo area
To manually unlock the fuel filler door
1. Open the upper and lower sections of the tailgate, and fold up the rear section of the cargo area floor.
2. If the vehicle is equipped with the optional grocery bag holder, detach the holder's bands.
3. Remove the corner panel from the floor of the cargo area.
4. Open the cover in the side panel by pulling the tab upward/outward.
5. Pull down the insulating material to access the fuel filler door motor.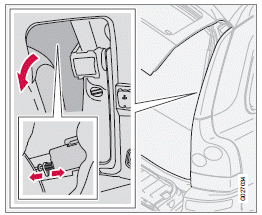 6. Move the catch rearward to unlock the fuel filler door lock, or move it forward to lock the filler door.