Information display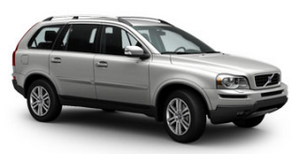 Message in the text windows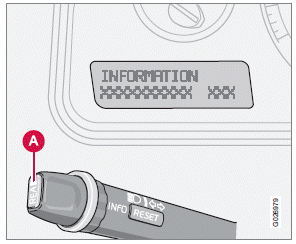 When a warning light in the instrument panel comes on, a message is also displayed in the text window. After you have read the message, you can erase it by pressing button A (see illustration).
NOTE
Certain messages cannot be erased until the condition has been corrected.
If a warning message is displayed when e.g.
you are using the trip computer, this message must be erased before you can access the function of your choice. Press button A to erase the warning message.
You can scroll through the stored messages by pressing button A (see illustration). The text window can be cleared (the message will be returned to memory) by pressing button A again.


A The yellow warning symbol also lights up.
B The red warning symbol also lights up.
See also:
What is an Onboard Diagnostic System (OBD II)?
OBD II is part of your vehicle's computerized engine management system. It stores diagnostic information about your vehicle's emission controls. It can light the Check Engine light (MIL) if it ...
Using City Safety
NOTE The City Safety™ function is activated automatically each time the engine has been switched off and restarted. ...
Quality and equipment
'A small Volvo is built to the same high standard as a big Volvo,' says Hakan Abrahamsson, C30 project director. 'The quality levels are the same. We have Volvo standards and we don't differentiate ...