BRAKE Ц Brake failure warning light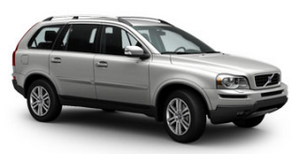 If the light comes on while driving or braking, stop immediately, open the hood and check the brake fluid level in the reservoir.

Canadian models are equipped with this warning light.
See also:
Shiftlock override
If the vehicle cannot be driven, for example because of a dead battery, the gear selector must be moved from the P position before the vehicle can be moved3. 1 - Lift away the rubber mat on the f ...
Active chassis (Four C)
Active chassis, Four-C (Continuously Controlled Chassis Concept), regulates the characteristics of the shock absorbers so that the car's driving characteristics can be adjusted. There are thre ...
Use of Additives
With the exception of gas line antifreeze during winter months, do not add solvents, thickeners, or other store-bought additives to your vehicle's fuel, cooling, or lubricating systems. Overuse ...