Engine and cooling system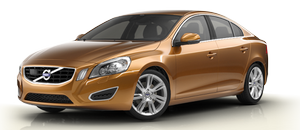 Under special conditions, for example when driving in hilly terrain, extreme heat or with heavy loads, there is a risk that the engine and cooling system will overheat. Proceed as follows to avoid overheating the engine.
Maintain a low speed when driving with a trailer up long, steep hills.
Do not turn the engine off immediately when stopping after a hard drive.

WARNING
The cooling fan may start or continue to operate (for up to 6 minutes) after the engine has been switched off.
Remove any auxiliary lights from in front of the grille when driving in hot weather conditions.
Do not exceed engine speeds of 4500 rpm if driving with a trailer in hilly terrain. The oil temperature could become too high.
See also:
Compatible file formats via the USB socket
The following audio and video files are supported by the system when playing a device connected to the USB socket. ...
Selecting a station (in wavebands AM/ FM1/FM2)
Automatic tuning 1. Press RADIO. Continue pressing this button to toggle to the desired waveband (AM, FM1, etc.). 2. Release the button and wait several seconds or press OK/MENU. 3. Press the lef ...
Fuel Formulations
Do not use gasoline that contains lead as a knock inhibitor, and do not use lead additives. Besides damaging the exhaust emission control systems on your vehicle, lead has been strongly linked ...