Optimal sound reproduction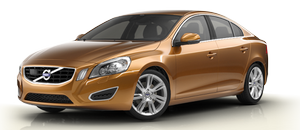 The audio system is pre-calibrated for optimal sound reproduction using digital signal processing.
This calibration takes into account factors such as the speakers, amplifier, cabin acoustics, the listeners' seating positions, etc., for each combination of vehicle/infotainment system.
There is also a dynamic calibration that takes into consideration the volume level, radio reception, and the speed of the vehicle.
The settings that are described in this manual, (Bass, Treble, Equalizer etc.) are only intended to enable the user to adapt sound reproduction to his/her personal tastes.
See also:
Use of Additives
With the exception of gas line antifreeze during winter months, do not add solvents, thickeners, or other store-bought additives to your vehicle's fuel, cooling, or lubricating systems. Overus ...
Fault tracing and actions
If the message Radar blocked See manual is displayed, this means that the radar signals from the sensor have been obstructed and that a vehicle ahead cannot be detected. This, in turn, means that ...
When does BLIS function
The system functions when your vehicle is moving at speeds above 6 mph (10 km/h). When you pass another vehicle: The system reacts when you pass another vehicle at a speed of up to 6 mph (10 km/ ...