Marker lines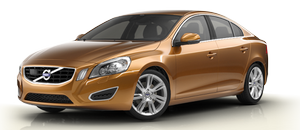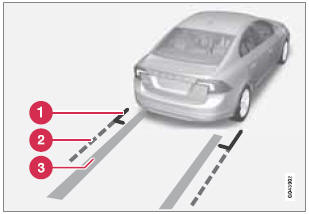 1 - Marker line for a 1-foot (30-centimeter) zone behind the vehicle
2 - Marker line for the clear back-up zone
3 - "Wheel tracks"
The solid line (1) indicates a zone within 1 ft (30 centimeters) of the rear bumper.
The dashed line (2) indicates the clear zone of approximately 5 feet (1.5 m) behind the bumper. These lines also indicate the outmost limits that any object (door mirrors, corners of the body, etc.) extends out from the vehicle , even when the it turns.
The "wheel tracks" (3) between the side marker lines show where the wheels will roll and can extend up to approximately 10.5 ft (3.2 m) behind the bumper if there are no objects in the way.
See also:
Retractable power door mirrors
The mirrors can be retracted for parking/driving in narrow spaces: 1. Press down the L and R buttons at the same time. 2. Release them after approximately one second. The mirrors automatically stop ...
Active chassis (Four C)
Active chassis, Four-C (Continuously Controlled Chassis Concept), regulates the characteristics of the shock absorbers so that the car's driving characteristics can be adjusted. There are three ...
Reduced alarm function
Turning off the accessory alarm sensors In certain situations it may be desirable to turn off the accessory inclination and movement alarm sensors if, for example, you drive your vehicle onto a ...