Defroster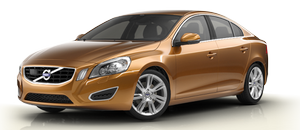 This function defrosts/de-ices the windshield and front side windows. The indicator light in the defroster button lights when the function is active.
Blower speed increases automatically and the air conditioning will switch on (if not already on and if the passenger compartment blower is not turned off) to dehumidify the air in the passenger compartment. Air conditioning can be switched off by pressing the AC button.
Recirculation will not function while defrost is engaged.
The climate system will return to its previous settings when the defroster function is switched off.
See also:
Vanity mirror lights
1. Carefully insert a screwdriver and pry out the lens. 2. Pry out the bulb and replace it. 3. Carefully press the lower edge of lens onto the four tabs and press the upper edge of the lens in ...
Limitations
Main channel vs. sub-channels (FM only): The main channel is the only channel that can receive in hybrid mode (both digital and analogue). If a frequency has subchannels, they are broadcast i ...
Introduction
The Driver Alert System is designed to help a driver who may be becoming fatigued or who is inadvertently leaving the lane. The Driver Alert System consists of two different functions that can ...