Anti-lock braking system (ABS)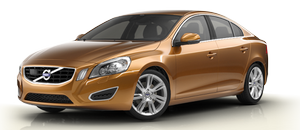 The Anti-lock Braking System (ABS) helps to improve vehicle control (stopping and steering) during severe braking conditions by limiting brake lockup. When the system "senses" impending lockup, braking pressure is automatically modulated in order to help prevent lockup that could lead to a skid.
The system performs a brief self-diagnostic test when the engine has been started and driver releases the brake pedal. Another automatic test may be performed when the vehicle first reaches a speed of approximately 6 mph (10 km/h). The brake pedal will pulsate several times and a sound may be audible from the ABS control module, which is normal.
See also:
Limitations
The sensor used by City Safety™ is designed to detect cars and other larger motor vehicles ahead of your vehicle in both daylight and darkness. However, there are certain limitations and the la ...
Volume control
Turn the knob (2) clockwise or counterclockwise to raise or lower the volume. The volume control is electronic and has no end position. Volume can also be raised (+) or lowered (–) using the ste ...
Bluetooth® functions in the center console control panel
1 Character keys containing letters and numbers for dialing numbers, adding phone book entries, etc. 2 TEL: Press this button to activate/deactivate the Bluetooth® function. 3 TUNE: Turn to ...