Decals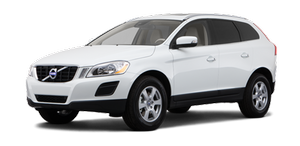 There are various types of decals in the vehicle whose purpose is to provide important information in a clear and concise way. The importance of these decals is explained as follows, in descending order of importance.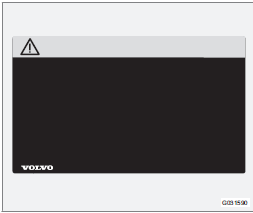 Risk of injury
Black ISO symbols on a yellow warning background, white text/image on a black background.
Decals of this type are used to indicate potential danger. Ignoring a warning of this type could result in serious injury or death.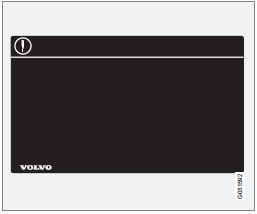 Risk of damage to the vehicle
White ISO symbols and white text/image on a black or blue warning background and space for a message. If the information on decals of this type is ignored, damage to the vehicle could result.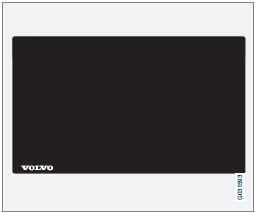 Information
White ISO symbols and white text/image on a black background. These decals provide general information.
NOTE
The decals shown in the Owner's Manual are examples only and are not intended to be reproductions of the decals actually used in the vehicle. The purpose is to give an indication of how they look and their approximate location in the vehicle. The applicable information for your particular vehicle can be found on the respective decals in the vehicle.
See also:
Troubleshooting
If Windscreen Sensors blocked appears in the information display, this indicates that the City Safety™ laser sensor is obstructed in some way and cannot detect vehicles ahead of you, which means t ...
The laser sensor
The upper decal describes the laser beam's classification and contains the following text: Invisible Laser radiation – Do not view directly with optical instruments (magnifiers) – Class 1M ...
Rollover Protection System (ROPS)
Volvo's Rollover Protection System utilizes the Roll Stability Control (RSC) function, which is designed to help minimize the risk of a rollover in emergency maneuvers or if a skid should occu ...