Water on brake discs and brake pads affects braking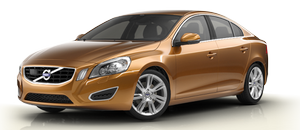 Driving in rain and slush or passing through an automatic car wash can cause water to collect on the brake discs and pads. This will cause a delay in braking effect when the pedal is depressed. To avoid such a delay when the brakes are needed, depress the pedal occasionally when driving through rain, slush, etc. This will remove the water from the brakes. Check that brake application feels normal. This should also be done after washing or starting in very damp or cold weather.
See also:
Bluetooth streaming audio (BT)
The vehicle's audio system is equipped with Bluetooth , which makes it possible to play streaming audio files from a Bluetooth device such as a cell phone or personal digital assistant (PDA). N ...
Front/rear park assist
Front/rear park assist The park assist system is designed to assist you when driving into parking spaces, garages, etc. It utilizes four ultrasound sensors located in one or both bumpers to ...
Inflating tires
The tire sealing system can be used to inflate the tires. To do so: 1. Park the car in a safe place. 2. The compressor should be switched off. Ensure that the on/off switch is in position 0 (th ...