Water on brake discs and brake pads affects braking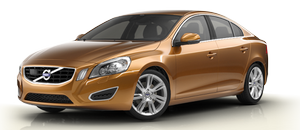 Driving in rain and slush or passing through an automatic car wash can cause water to collect on the brake discs and pads. This will cause a delay in braking effect when the pedal is depressed. To avoid such a delay when the brakes are needed, depress the pedal occasionally when driving through rain, slush, etc. This will remove the water from the brakes. Check that brake application feels normal. This should also be done after washing or starting in very damp or cold weather.
See also:
Getting Around
The C30 is a fun car to drive. It has a 227-horsepower, turbocharged five-cylinder engine that makes 236 pounds-feet of torque, which is a lot of power for such a small car. It's estimated to get ...
Bluetooth® functions in the center console control panel
Character keys containing letters and numbers for dialing numbers, adding phone book entries, etc. TEL: Press this button to activate/deactivate the Bluetooth function. TUNE: Turn to navig ...
Blower function to reduce battery drain
The climate system's blower functions normally while the engine is running. However, when the engine is switched off (even if the ignition is switched to positions I or II), the blower control w ...