Water on brake discs and brake pads affects braking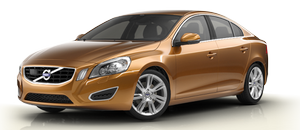 Driving in rain and slush or passing through an automatic car wash can cause water to collect on the brake discs and pads. This will cause a delay in braking effect when the pedal is depressed. To avoid such a delay when the brakes are needed, depress the pedal occasionally when driving through rain, slush, etc. This will remove the water from the brakes. Check that brake application feels normal. This should also be done after washing or starting in very damp or cold weather.
See also:
Fog on the inside of the windows
The defroster function should be used to remove fog or mist from the inside of the windows. Keeping the windows clean with a commercially available window washing spray will also help prevent f ...
Remote keyless entry system and the driver's seat and door mirrors
The remote control transmitter also controls the position of the power driver's seat and door mirrors in the following way: 1. Adjust the seat to your preferences. 2. When you leave your veh ...
Under the Hood
A 2.4-liter inline-five-cylinder produces 168 horsepower in the base wagon. The high-performance T5 holds a turbocharged 2.5-liter five-cylinder that generates 218 hp and 236 pounds-feet of torque ...