Brake pad inspection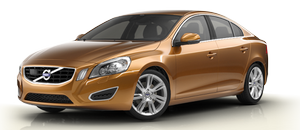 On vehicles equipped with a jack*, the condition of the brake pads can be checked by raising the vehicle (see page 290 for information about using the jack and removing a wheel) and performing a visual inspection of the brake pads.

WARNING
If the vehicle has been driven immediately prior to a brake pad inspection, the wheel hub, brake components, etc., will be very hot. Allow time for these components to cool before carrying out the inspection.
Apply the parking brake and put the gear selector in the Park (P) position.
Block the wheels standing on the ground, use rigid wooden blocks or large stones.

WARNING
Use the jack intended for the vehicle when changing a tire. For any other job, use stands to support the vehicle.
The jack should be kept well-greased and clean, and should not be damaged.
Be sure the jack is on a firm, level, nonslippery surface.
No objects should be placed between the base of jack and the ground, or between the jack and the attachment bar on the vehicle.
The jack must correctly engage the jack attachment.
Never allow any part of your body to be extended under a vehicle supported by a jack.
See also:
Decals
There are various types of decals in the vehicle whose purpose is to provide important information in a clear and concise way. The importance of these decals is explained as follows, in descen ...
Options and accessories
Optional or accessory equipment described in this manual is indicated by an asterisk. Optional or accessory equipment may not be available in all countries or markets. Please note that some veh ...
Defroster
This function defrosts/de-ices the windshield and front side windows. The indicator light in the defroster button lights when the function is active. Blower speed increases automatically and t ...