Trip odometers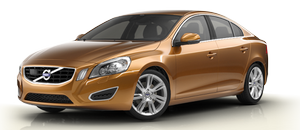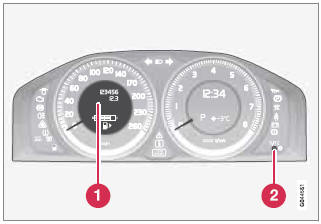 Trip odometers and reset button
1 - Odometer display
2 - Button for toggling between T1 and T2, and for resetting the odometer
The trip odometers are used to measure short distances. A short press the button toggles between the two trip odometers T1 and T2. A long press (more than 2 seconds) resets an active trip odometer to zero. The distance is shown in the display.
See also:
Adjusting
1. Press the L button for the left door mirror or the R button for the right door mirror. The light in the button comes on. 2. Adjust the position with the joystick in the center. 3. Press the ...
Active chassis (Four C)
Active chassis, Four-C (Continuously Controlled Chassis Concept), regulates the characteristics of the shock absorbers so that the car's driving characteristics can be adjusted. There are three ...
Temporary shut-off of the air conditioning
The air conditioning is momentarily disengaged during full-throttle acceleration or when driving uphill with a trailer. This may result in a temporary increase in cabin temperature. ...