How BLIS functions in daylight and darkness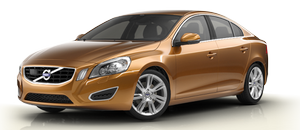 Daylight
BLIS reacts to the shape of surrounding vehicles. The system is designed to help detect motor vehicles such as cars, trucks, buses, motorcycles, etc.
Darkness
BLIS reacts to the headlights of surrounding vehicles. In order to be detected by BLIS, a vehicle in the blind area must have its headlights on. This means, for example, that the system will not detect a trailer without headlights that is being towed behind a car or truck.

WARNING
BLIS does not react to cyclists or mopeds.
BLIS does not react to vehicles that are standing still.
The BLIS cameras have the same limitation as the human eye. In other words, their "vision is impaired" by adverse weather conditions such as heavy snowfall, intense light directly into the camera, dense fog, etc.
See also:
Turn signal indicator – trailer (certainmodels)
If you are towing a trailer, this light will flash simultaneously with the turn signals on the trailer. If the light does not flash when signaling, neither the trailer's turn signals nor the ve ...
Activating/deactivating
console activates the hands-free system. The symbol in the display indicates that the hands-free system is active. A long press on the TEL button deactivates the hands-free system and disconnects ...
Vanity mirror
Vanity mirror with lighting The light comes on automatically when the cover is lifted. ...