How BLIS functions in daylight and darkness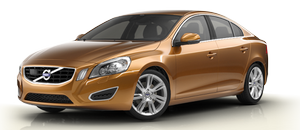 Daylight
BLIS reacts to the shape of surrounding vehicles. The system is designed to help detect motor vehicles such as cars, trucks, buses, motorcycles, etc.
Darkness
BLIS reacts to the headlights of surrounding vehicles. In order to be detected by BLIS, a vehicle in the blind area must have its headlights on. This means, for example, that the system will not detect a trailer without headlights that is being towed behind a car or truck.

WARNING
BLIS does not react to cyclists or mopeds.
BLIS does not react to vehicles that are standing still.
The BLIS cameras have the same limitation as the human eye. In other words, their "vision is impaired" by adverse weather conditions such as heavy snowfall, intense light directly into the camera, dense fog, etc.
See also:
Temporary deactivation
The driver can temporarily deactivate cruise control by pressing 0. The saved speed is shown in brackets in the information display. ...
Styling
I've been a fan of the Volvo S40's face since it was last redesigned, and I'm glad to see the look spreading across the Volvo brand to models like the S80 and now the C30, which is related to both ...
Components in the SIPS airbag system
This SIPS airbag system consists of a gas generator, the side airbag modules built into the outboard sides of both front seat backrests, and electronic sensors/wiring. WARNING The SIPS air ...