Engine and cooling system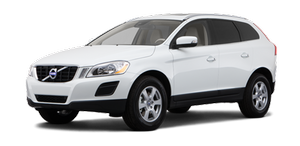 Under special conditions, for example when driving in hilly terrain, extreme heat or with heavy loads, there is a risk that the engine and cooling system will overheat. Proceed as follows to avoid overheating the engine.
Х Maintain a low speed when driving with a trailer up long, steep hills.
Х Do not turn the engine off immediately when stopping after a hard drive.
WARNING
The cooling fan may start or continue to operate (for up to 6 minutes) after the engine has been switched off.
Х Remove any auxiliary lights from in front of the grille when driving in hot weather conditions.
Х Do not exceed engine speeds of 4500 rpm if driving with a trailer in hilly terrain. The oil temperature could become too high.
See also:
Ski hatch
There is a hatch in the right section of the rear seat backrest that can be opened for transportation. Fold the right backrest forward. Release the hatch in the rear seat backrest by sli ...
Windshield washing
Washing function Move the lever toward the steering wheel to start the windshield and headlight washers. After the lever is released the wipers make several extra sweeps. ...
Fuses in the passenger compartment on the edge of the dashboard
The decal shows the positions and amperage of the fu Fuses are located inside the access panel on the edge of the dashboard, on the driver's side. There are also a number of spare fuses. When ...