Dialing a number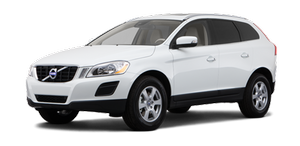 The system understands the digits zero to nine.
These numbers can be spoken individually, in groups of several digits at a time, or the entire number can be given at once. Numbers above nine will not be recognized.
The following is an example of a voice command dialogue. The system's response may vary depending on the situation.
The user initiates the dialogue by saying:
Phone > dial number
or
Phone dial number
System response
Number please
User action
Begin saying the digits in the phone number. If you say several digits and pause, the system will repeat them and prompt you by saying "Continue."
Continue saying the digits. When you have finished, complete the command by saying "Dial."
Х You can also change the number by using the commands "Correction" (which deletes the last group of digits spoken) or "Delete" (which will erase the entire phone number).
See also:
Power brakes function only when the engine is running
The power brakes utilize vacuum pressure which is only created when the engine is running. Never let the vehicle roll to a stop with the engine switched off. If the power brakes are not working, co ...
Facts about TSA
Х TSA intervenes at speeds above approximately 40 mph (60 km/h) Х The DSTC symbol () in the instrument panel will flash when TSA is working Х If the driver switches off the DSTC system's Spi ...
Refrigerant
conditioning system in your vehicle contains a CFC-free refrigerant Ц R134a (HFC134a). This substance will not deplete the ozone layer. The approximate amount of R134a contained in the system is a ...