Dialing a number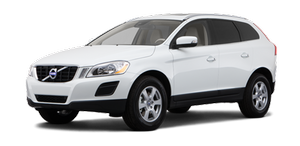 The system understands the digits zero to nine.
These numbers can be spoken individually, in groups of several digits at a time, or the entire number can be given at once. Numbers above nine will not be recognized.
The following is an example of a voice command dialogue. The system's response may vary depending on the situation.
The user initiates the dialogue by saying:
Phone > dial number
or
Phone dial number
System response
Number please
User action
Begin saying the digits in the phone number. If you say several digits and pause, the system will repeat them and prompt you by saying "Continue."
Continue saying the digits. When you have finished, complete the command by saying "Dial."
• You can also change the number by using the commands "Correction" (which deletes the last group of digits spoken) or "Delete" (which will erase the entire phone number).
See also:
Symbols and messages in the display
When City Safety™ automatically applies the brakes, one or more of the symbols in the main instrument panel may illuminate and its associated message will be displayed. A text message can be erased ...
Accessory installation
• We strongly recommend that Volvo owners install only genuine, Volvo-approved accessories, and that accessory installations be performed only by a trained and qualified Volvo service technician. ...
Driving Dynamics: Engines
The Volvo S40 is available with a range of high-tech engines that reflect its role as a premium alternative. Three new engines joined the range in 2007: a 145 PS 2.0-litre petrol, a five-cylinder ...