Dialing a number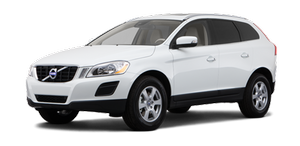 The system understands the digits zero to nine.
These numbers can be spoken individually, in groups of several digits at a time, or the entire number can be given at once. Numbers above nine will not be recognized.
The following is an example of a voice command dialogue. The system's response may vary depending on the situation.
The user initiates the dialogue by saying:
Phone > dial number
or
Phone dial number
System response
Number please
User action
Begin saying the digits in the phone number. If you say several digits and pause, the system will repeat them and prompt you by saying "Continue."
Continue saying the digits. When you have finished, complete the command by saying "Dial."
• You can also change the number by using the commands "Correction" (which deletes the last group of digits spoken) or "Delete" (which will erase the entire phone number).
See also:
Glove compartment lighting
The glove compartment lighting switches on/ off automatically when the lid is opened/ closed. ...
How BLIS functions in daylight and darkness
Daylight BLIS reacts to the shape of surrounding vehicles. The system is designed to help detect motor vehicles such as cars, trucks, buses, motorcycles, etc. Darkness BLIS reacts to the headligh ...
Chassis
The Volvo XC90 is designed for all types of roads, irrespective of the surface beneath the tyres or the weather conditions. Even though it was never designed to be a serious off-roader, the Volvo ...