Unlocking a channel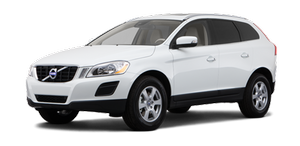 A channel's access code is required to unlock a channel.
Unlock all channels
This permanently removes all channels from the locked list and makes them available for selection.
Temporarily unlock all channels
This function will temporarily unlock all channels and make them available for selection. The channels remain on the locked list and will again be locked the next time the ignition is switched on.
CHANGE CODE
This function makes it possible to change the channel access code. The default code is 0000.
To change the code:
1. Select Change code in theLock options menu and press OK/MENU.
2. Enter the new code and press OK/MENU.
3. Confirm the new code and press OK/ MENU.
If an incorrect code is entered, the text Incorrect code is displayed.
If you have forgotten the access code:
1. Select SIRIUS ID in the Advanced settings menu and press OK/MENU.
2. Press and hold the OK/MENU button for several seconds.
3. The current code will be displayed.
Your Volvo retailer can also provide you with assistance.
SIRIUS ID
This function displays the 12-digit Sirius activation ID.
See also:
Retractable power door mirrors
The mirrors can be retracted for parking/driving in narrow spaces: 1. Press down the L and R buttons at the same time. 2. Release them after approximately one second. The mirrors automatically stop ...
12-volt socket in the trunk
Fold down the cover to access the electrical socket. NOTE The 12-volt socket in the trunk provides electrical current even when the ignition is switched off. Using the socket while the engi ...
Vanity mirror lights
1. Carefully insert a screwdriver and pry out the lens. 2. Pry out the bulb and replace it. 3. Carefully press the lower edge of lens onto the four tabs and press the upper edge of the lens in ...