Unlocking a channel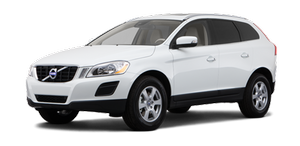 A channel's access code is required to unlock a channel.
Unlock all channels
This permanently removes all channels from the locked list and makes them available for selection.
Temporarily unlock all channels
This function will temporarily unlock all channels and make them available for selection. The channels remain on the locked list and will again be locked the next time the ignition is switched on.
CHANGE CODE
This function makes it possible to change the channel access code. The default code is 0000.
To change the code:
1. Select Change code in theLock options menu and press OK/MENU.
2. Enter the new code and press OK/MENU.
3. Confirm the new code and press OK/ MENU.
If an incorrect code is entered, the text Incorrect code is displayed.
If you have forgotten the access code:
1. Select SIRIUS ID in the Advanced settings menu and press OK/MENU.
2. Press and hold the OK/MENU button for several seconds.
3. The current code will be displayed.
Your Volvo retailer can also provide you with assistance.
SIRIUS ID
This function displays the 12-digit Sirius activation ID.
See also:
Fuel Formulations
Do not use gasoline that contains lead as a knock inhibitor, and do not use lead additives. Besides damaging the exhaust emission control systems on your vehicle, lead has been strongly linked ...
Opening/closing the fuel cap
Fuel vapor expands in hot weather. Open the filler cap slowly. After refueling, close the fuel filler cap by turning it clockwise until it clicks into place. CAUTION Do not refuel with the e ...
Keyless locking and unlocking
Range of the keyless drive remote key–5 ft (1.5 meters) This system makes it possible to unlock and lock the vehicle without having to press any buttons on the Personal Car Communicators (PCC). I ...