Unlocking a channel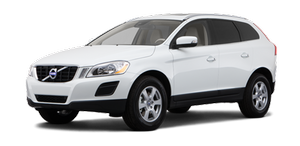 A channel's access code is required to unlock a channel.
Unlock all channels
This permanently removes all channels from the locked list and makes them available for selection.
Temporarily unlock all channels
This function will temporarily unlock all channels and make them available for selection. The channels remain on the locked list and will again be locked the next time the ignition is switched on.
CHANGE CODE
This function makes it possible to change the channel access code. The default code is 0000.
To change the code:
1. Select Change code in theLock options menu and press OK/MENU.
2. Enter the new code and press OK/MENU.
3. Confirm the new code and press OK/ MENU.
If an incorrect code is entered, the text Incorrect code is displayed.
If you have forgotten the access code:
1. Select SIRIUS ID in the Advanced settings menu and press OK/MENU.
2. Press and hold the OK/MENU button for several seconds.
3. The current code will be displayed.
Your Volvo retailer can also provide you with assistance.
SIRIUS ID
This function displays the 12-digit Sirius activation ID.
See also:
Design
The new Volvo C70 is a modern, handsome, sports vehicle designed to look good roof up or down. 'The use of a hard-top instead of soft-top gives us a big advantage in style,' says Volvo's British-b ...
Heated oxygen sensors
The heated oxygen sensors monitor the oxygen content of the exhaust gases. Readings are fed into a control module that continuously monitors engine functions and controls fuel injection. The ratio ...
Park position (P)
Select the P position when starting or parking. Shiftlock When P has been selected, the transmission is mechanically blocked in this position. The brake pedal must be depressed and the ignition mu ...