Skip options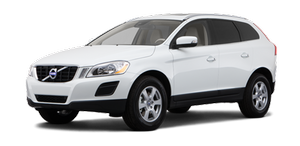 This function is used to remove a channel from the list of available channels.
Skipping a channel
1. Press OK/MENU.
2. Scroll to the Advanced settings menu.
3. Press OK/MENU to enter the Skip options menu.
4. Press OK/MENU to enter Channel skip list.
5. Press OK/MENU to select All categories or turn TUNE to scroll to a category and press OK/MENU to select it.
6. Press OK/MENU to select Skip all channels in the category or turn TUNE to scroll to a channel and press OK/ MENU to select or deselect it. Multiple channels can be selected.
Unskip all channels
This removes all channels from the skip list and makes them available for selection.
Temporary unskip all channels
This function will temporarily unskip all channels and make them available for selection. The channels remain on the skip list and will again be skipped the next time the ignition is switched on.
See also:
Installing the ball holder
1. If necessary, remove the cotter pin from the locking bolt and slide the locking bolt out of the hitch assembly. 2. Slide the ball holder into the hitch assembly. 3. Align the hole in the ball ...
Occupant safety
Safety is Volvo's cornerstone. Our concern dates back to 1927 when the first Volvo rolled off the production line. Three-point seat belts (a Volvo invention), safety cages, and energyabsorbing ...
Bluetooth streaming audio (BT)
The vehicle's audio system is equipped with Bluetooth , which makes it possible to play streaming audio files from a Bluetooth device such as a cell phone or personal digital assistant (PDA). N ...