Skip options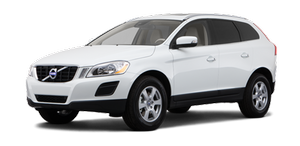 This function is used to remove a channel from the list of available channels.
Skipping a channel
1. Press OK/MENU.
2. Scroll to the Advanced settings menu.
3. Press OK/MENU to enter the Skip options menu.
4. Press OK/MENU to enter Channel skip list.
5. Press OK/MENU to select All categories or turn TUNE to scroll to a category and press OK/MENU to select it.
6. Press OK/MENU to select Skip all channels in the category or turn TUNE to scroll to a channel and press OK/ MENU to select or deselect it. Multiple channels can be selected.
Unskip all channels
This removes all channels from the skip list and makes them available for selection.
Temporary unskip all channels
This function will temporarily unskip all channels and make them available for selection. The channels remain on the skip list and will again be skipped the next time the ignition is switched on.
See also:
Wiper blades
The windshield wiper blades are different lengths. The blade on the driver's side is longer than the one on the passenger side. ...
Disarming the alarm
- Press the Unlock button on the remote key. > Two short flashes from the car's direction indicators confirm that the alarm has been deactivated and that all doors are unlocked. ...
C30 Changes and Models
Sharp-eyed folks will notice that the C30 has been redesigned for 2011. Changes include a new hood, front fenders, headlights and grille. (Check out the changes for yourself here.) The rest of the ...