Sport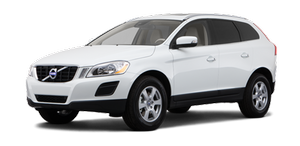 In this mode, the vehicle's body sway is reduced during cornering and steering response is more immediate. The transmission shifts up at higher rpm for sportier driving. The indicator light in the button will be on to indicate that Sport mode has been selected.
See also:
Unlocking a channel
A channel's access code2 is required to unlock a channel. Unlock all channels This permanently removes all channels from the locked list and makes them available for selection. Temporarily un ...
Replacing fuses
1 Relays/fuse box in the engine compartment 2 Fuse box in the passenger compartment, behind the plastic cover 3 Fuse box in the passenger compartment, on the edge of the dashboard 4 Fuse box in ...
Attaching the towing eyelet
1 The towing eyelet is located under the floor of the cargo area, with the spare tire and may be partially concealed. This eyelet must be screwed into the positions provided on the right sides ...