Two wood inlays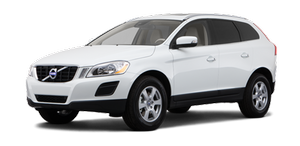 Two different wood inlays are available: Classic Wood and Nordic Light Oak. The standard base theme is called Charcoal, and another inlay theme is called Brushed Aluminium.
Power tailgate
The optional power tailgate can be opened automatically in three ways - via the remote control, by a button in the light panel or by opening the tailgate with the handle. The automatic opening feature is very convenient if you approach the car loaded down with shopping bags.
Three-section rear seat
The three-split (40/20/40) rear seat and backrest offer two separate seats with an armrest in the middle, or three seats with safety belts for each occupant. The seat cushions are fixed and the backrest(s) can be individually folded.
See also:
Maintenance
Use a screw driver to open the caps or cover and a flashlight to inspect the level. If necessary, add distilled water. The level should never be above the indicator. The fluid level should b ...
Power steering fluid reservoir
The fluid level should always be between the ADD and FULL marks. Fluid type: Volvo synthetic power steering fluid (Pentosin CHF 11S) P/N 1161529 or equivalent. Replace: No fluid change requi ...
Deactivation
Cruise control is disengaged by pressing or by switching off the engine. The set speed is cleared. WARNING Cruise control should not be used in heavy traffic or when driving on wet or slipp ...