Two wood inlays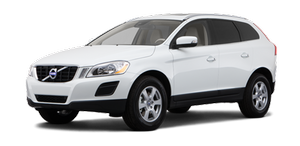 Two different wood inlays are available: Classic Wood and Nordic Light Oak. The standard base theme is called Charcoal, and another inlay theme is called Brushed Aluminium.
Power tailgate
The optional power tailgate can be opened automatically in three ways - via the remote control, by a button in the light panel or by opening the tailgate with the handle. The automatic opening feature is very convenient if you approach the car loaded down with shopping bags.
Three-section rear seat
The three-split (40/20/40) rear seat and backrest offer two separate seats with an armrest in the middle, or three seats with safety belts for each occupant. The seat cushions are fixed and the backrest(s) can be individually folded.
See also:
New dynamic chassis
The new Volvo S60 is the most sporting Volvo ever built and during the development process, the chassis team refined every single detail to fine tune the driving experience. The result of their la ...
Volvo's concern for safety
Safety is Volvo's cornerstone. Our concern dates back to 1927 when the first Volvo rolled off the production line. Three-point seat belts (a Volvo invention), safety cages, and energyabsorbing ...
Engine and cooling system
Under special conditions, for example when driving in hilly terrain, extreme heat or with heavy loads, there is a risk that the engine and cooling system will overheat. Proceed as follows to avoid ...