Interior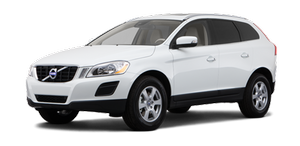 The interior is driver oriented and designed to create a dynamic feel. The lines on panels and surfaces connect different interior panels with each other to create a harmonious style with "loops." Thick and thin lines contribute to the XC profile.
The characteristic and floating centre console gives a dynamic and sporty impression. The centre console is slightly angled towards the driver to enhance the driver dynamics. The visual "X" in the seats and backrests enhances the dynamic appearance.
See also:
Design
In its overall shape, the all-new Volvo S60 is a four-door coupé - sportier and more distinct than any previous Volvo. The C-pillar of the all-new Volvo S60 stretches all the way to the tai ...
Driver distraction
A driver has a responsibility to do everything possible to ensure his or her own safety and the safety of passengers in the vehicle and others sharing the roadway. Avoiding distractions is part of ...
Laminated glass
This glass is reinforced to help provide protection against break-ins and improved sound insulation in the passenger compartment. The windshield, laminated panoramic roof and other windows ...