Headlights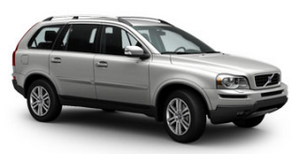 1. Turn the ignition key to position II.
2. The low beam headlights (daytime running lights) illuminate automatically, except when the light switch (1) is in position

For information on switching between high and low beams.
NOTE
Active Bending Lights: Turn the headlight switch to position 0 to activate a daylight sensor, which automatically switches the low beams on or off, depending on ambient light conditions. When driving in daylight, the headlights will switch off and the daytime running lights will come on. In darkness, the daytime running lights will switch off and the Active Bending Lights will switch on.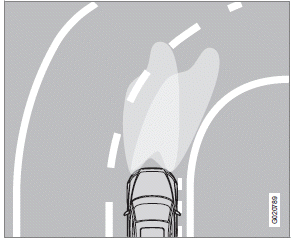 Headlight pattern with the Active Bending Light function deactivated (left) and activated (right)
See also:
What is an Onboard Diagnostic System (OBD II)?
OBD II is part of your vehicle's computerized engine management system. It stores diagnostic information about your vehicle's emission controls. It can light the Check Engine light (MIL) if it ...
Snow tires, studded tires
Tires for winter use: • Owners who live in or regularly commute through areas with sustained periods of snow or icy driving conditions are strongly advised to fit suitable winter tires to help re ...
Pedestrians
The system cannot identify all pedestrians The Collision Warning system can only identify and detect a pedestrian who is standing upright. This person can be standing still, walking or runnin ...