Bulb specifications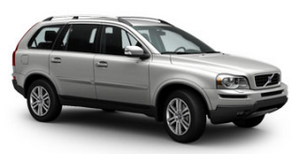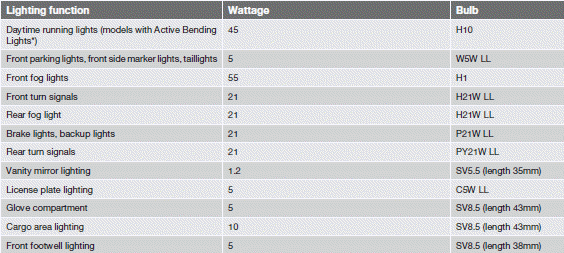 NOTE
Please consult a Volvo retailer's Parts department for the most up-to-date specifications.
See also:
Function
The driver sees what is behind the vehicle and if a person or animal should suddenly appear from the side. PAC is mounted on the tailgate, near the opening handle. The camera has built-in el ...
Resetting
If the battery has been disconnected, the auto open function must be reset so that it will work properly. 1. Gently raise the front section of the button to close the window and hold it for one s ...
Fuel Formulations
Do not use gasoline that contains lead as a knock inhibitor, and do not use lead additives. Besides damaging the exhaust emission control systems on your vehicle, lead has been strongly linked to ...