Check coolant level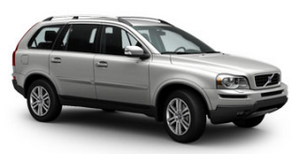 The cooling system must be filled with coolant and not leak to operate at maximum efficiency.
Check the coolant level regularly. The level should be between the MAX and MIN marks on the expansion tank. The check should be made with particular thoroughness when the engine is new or when the cooling system has been drained.
Do not remove the filler cap other than for topping up with coolant. Frequent removal may prevent coolant circulation between the engine and the expansion tank during engine warm up and cooling.
See also:
Owner maintenance
Periodic maintenance requirements and intervals are described in your vehicle's Warranty and Service Records Information booklet. The following points can be carried out between the normally sc ...
Audio system overview
1 CD player 2 VOLUME – turn to adjust 3 POWER – On/Off 4 AM/FM – for switching between FM1, FM2 and AM 5 Display 6 ENTER – select in the menu or activate a selection 7 Not in use 8 MY KEY – p ...
Air distribution
1 Manual air distribution—defroster 2 Manual air distribution—dashboard air vents 3 Manual air distribution—floor The figure consists of three buttons. When a button is pressed, the correspondi ...