Check coolant level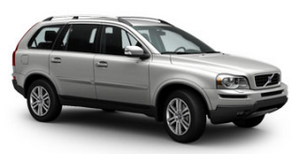 The cooling system must be filled with coolant and not leak to operate at maximum efficiency.
Check the coolant level regularly. The level should be between the MAX and MIN marks on the expansion tank. The check should be made with particular thoroughness when the engine is new or when the cooling system has been drained.
Do not remove the filler cap other than for topping up with coolant. Frequent removal may prevent coolant circulation between the engine and the expansion tank during engine warm up and cooling.
See also:
Power moonroof
To operate the moonroof, turn the ignition key to position I or II, or start the engine. The moonroof can be operated in two ways: A Tilt position B Sliding moonroof Tilt position Open: With ...
Symbols and messages in the display
...
The laser sensor
The upper decal describes the laser beam's classification and contains the following text: Invisible Laser radiation – Do not view directly with optical instruments (magnifiers) – Class 1M ...