Severe strain on the brake system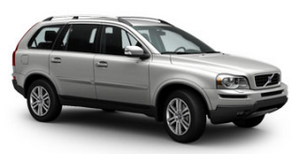 The brakes will be subject to severe strain when driving in mountains or hilly areas, or when towing a trailer. Vehicle speed is usually slower, which means that the cooling of the brakes is less efficient than when driving on level roads. To reduce the strain on the brakes, shift into a lower gear and let the engine help with the braking. Do not forget that, if you are towing a trailer, the brakes will be subjected to a greater than normal load.
See also:
Low beams
When the engine is started, the low beams are activated automatically (daytime running lights) if the headlight control is in position 0 or . Daytime running lights can be deactivated in the ...
Listening to the radio
You can also listen to the infotainment system's radio through the RSE system. 1. Switch on the cordless headphones, select CH.A for the left screen or CH.B for the right screen. 2. Point the ...
Immobilizer (start inhibitor)
Each of the keys supplied with your vehicle contains a coded transponder. The code in the key is transmitted to an antenna in the ignition slot where it is compared to the code stored in the start ...