Sensors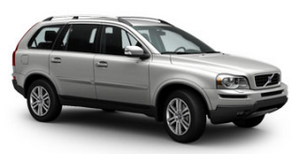 The sunlight sensor on the dashboard and passenger compartment temperature sensor in the ECC control panel should not be covered in any way as this could cause incorrect information to be sent to the ECC system.
See also:
Types of lists used in the manual
Procedures Procedures (step-by-step instructions), or actions that must be carried out in a certain order, are arranged in numbered lists in this manual. 1 If there is a series of illustrations a ...
Environment
Volvo and the environment Volvo is committed to the well being of its customers. As a natural part of this commitment, we care about the environment in which we all live. Caring for the environm ...
Blind Spot Information System*
Introduction 1 - BLIS camera 2 - Indicator light 3 - BLIS symbol The Blind Spot Information System (BLIS) is an information system that indicates the presence of another vehicle moving in the ...