Tailgate wiper/washer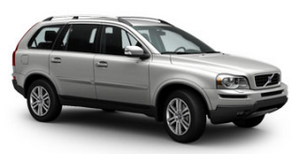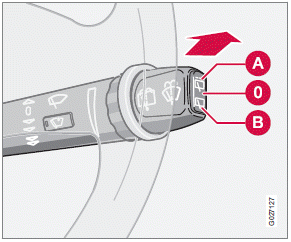 A section of the switch
O Neutral position: The wiper is switched off
B Normal (continuous) wiping: Press the lower section of the switch
Move the lever forward to start the tailgate washer. After washing the rear window, the wiper will make several additional sweeps.
Tailgate wiper and reverse gear
If the front wipers are on and the transmission is put into reverse gear, the tailgate wiper will go into intermittent wiping function1.
If the tailgate wiper is already in normal wiping function, the normal wiping function will continue.
See also:
Wiper blades
The windshield wiper blades are different lengths. The blade on the driver's side is longer than the one on the passenger side. Service position Wiper blades in service position The wiper bla ...
Detachable trailer hitch
Overview A Ball holder B Locking bolt C Cotter pin D Hitch assembly E Safety wire attachment Installing the ball holder 1. If necessary, remove the cotter pin from the locking bolt and slide ...
Fault tracing and actions
If the message Radar blocked See manual is displayed, this means that the radar signals from the sensor have been obstructed and that a vehicle ahead cannot be detected. This, in turn, means that ...