Tailgate wiper/washer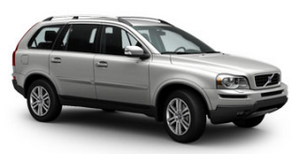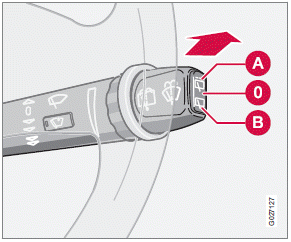 A section of the switch
O Neutral position: The wiper is switched off
B Normal (continuous) wiping: Press the lower section of the switch
Move the lever forward to start the tailgate washer. After washing the rear window, the wiper will make several additional sweeps.
Tailgate wiper and reverse gear
If the front wipers are on and the transmission is put into reverse gear, the tailgate wiper will go into intermittent wiping function1.
If the tailgate wiper is already in normal wiping function, the normal wiping function will continue.
See also:
Driver distraction
A driver has a responsibility to do everything possible to ensure his or her own safety and the safety of passengers in the vehicle and others sharing the roadway. Avoiding distractions is par ...
Vanity mirror
Vanity mirror with lighting The light comes on automatically when the cover is lifted. ...
Touching up paintwork
Paint code on the model plate Paint damage requires immediate attention to avoid rusting. Make it a habit to check the finish regularly, for instance washing the vehicle. Touch-up if necessary ...