Repairing stone chips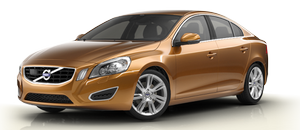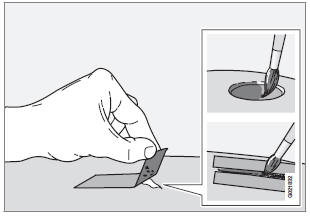 1. Place a strip of masking tape over the damaged surface. Pull the tape off so that any loose flakes of paint adhere to it.
2. Thoroughly mix the primer and apply it with a small brush.
3. When the primer surface is dry, the paint can be applied using a brush. Mix the paint thoroughly; apply several thin paint coats and let dry after each application.
4. If there is a longer scratch, you may want to protect surrounding paint by masking it off
5. After a few days, polish the touched-up areas. Use a soft rag and a small amount of polish.
See also:
Driving on rough/unpaved surfaces
The Volvo XC90 is designed primarily for onroad driving, and it has excellent handling characteristics on very rough or unpaved roads. When driving on poorly maintained or unpaved roads, please ...
W – Winter/Wet driving mode –enhanced vehicle traction
Press the W button at the base of the gear selector to engage/disengage this driving mode (see illustration). The W symbol will appear in the display (see page 58) when the function is activated ...
Oil specifications
Engine oil must meet the minimum ILSAC specification GF-4, API SL, or ACEA A1/B1. Lower quality oils may not offer the same fuel economy, engine performance, or engine protection. Depending on ...