Repairing stone chips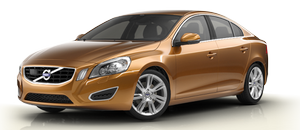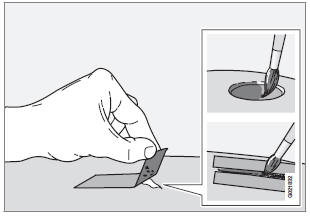 1. Place a strip of masking tape over the damaged surface. Pull the tape off so that any loose flakes of paint adhere to it.
2. Thoroughly mix the primer and apply it with a small brush.
3. When the primer surface is dry, the paint can be applied using a brush. Mix the paint thoroughly; apply several thin paint coats and let dry after each application.
4. If there is a longer scratch, you may want to protect surrounding paint by masking it off
5. After a few days, polish the touched-up areas. Use a soft rag and a small amount of polish.
See also:
Active chassis (Four C)
Active chassis, Four-C (Continuously Controlled Chassis Concept), regulates the characteristics of the shock absorbers so that the car's driving characteristics can be adjusted. There are three ...
Messages
Park brake not fully released – A fault is preventing the parking brake from being released. Try to apply the parking brake and release it several times. If the problem persists, contact an aut ...
Gauges
Gauges in the instrument panel 1 - Speedometer 2 - Fuel gauge. Please note that the fuel level indicator in the gauge moves from right to left as the amount of fuel in the tank decreases. The ar ...