Demanding driving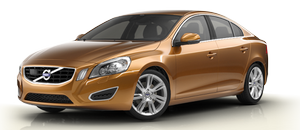 In demanding driving conditions, such as operating the vehicle in hot weather, towing a trailer, or driving for extended periods at higher altitudes than normal, it may be advisable to switch to higher octane fuel (91 or higher) or to change gasoline brands to fully utilize your engine's capacity, and for the smoothest possible operation.

NOTE
When switching to higher octane fuel or changing gasoline brands, it may be necessary to fill the tank more than once before a difference in engine operation is noticeable.
See also:
Before a long distance trip
It is always worthwhile to have your vehicle checked by a trained and qualified Volvo service technician before driving long distances. Your retailer will also be able to supply you with bulbs, fu ...
Overview
The V50 Sportswagon belongs to Volvo's versatile V-range, along with the Volvo V70, and is produced at Volvo's plant in Ghent, Belgium alongside the V70 estate and S40 and S60 saloons. In the UK, ...
Dolby Pro Logic
Dolby Surround Pro Logic II® distributes stereo sound's two channels to the left/right and front/ rear speakers. Dolby Pro Logic II and the symbol are trademarks of Dolby Laboratories Lice ...