Gasoline containing alcohol and ethers, "Oxygenated fuels"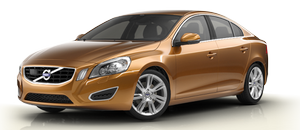 Some fuel suppliers sell gasoline containing "oxygenates" which are usually alcohols or ethers. In some areas, state or local laws require that the service pump be marked indicating use of alcohols or ethers. However, there are areas in which the pumps are unmarked. If you are not sure whether there is alcohol or ethers in the gasoline you buy, check with the service station operator. To meet seasonal air quality standards, some areas require the use of "oxygenated" fuel.
Volvo allows the use of the following "oxygenated" fuels; however, the octane ratings listed on page 255 must still be met.
Alcohol – Ethanol
Fuels containing up to 10% ethanol by volume may be used. Ethanol may also be referred to as Ethyl alcohol, or "Gasohol".
Ethers – MTBE: Fuels containing up to 15% MTBE may be used.
See also:
Signals from the park assist system
View in the display (warning for objects front left/right rear) ...
Washing the car
The following points should be kept in mind when washing and cleaning the car: The car should be washed at regular intervals since dirt, dust, insects and tar spots adhere to the paint and may ...
Speed-dependent steering force
Steering force increases with the speed of the vehicle to give the driver enhanced sensitivity. At low speed the vehicle is easy to steer in order to facilitate parking, etc. Steering force can ...