Gasoline containing alcohol and ethers, "Oxygenated fuels"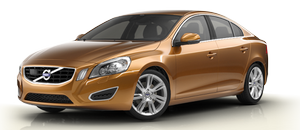 Some fuel suppliers sell gasoline containing "oxygenates" which are usually alcohols or ethers. In some areas, state or local laws require that the service pump be marked indicating use of alcohols or ethers. However, there are areas in which the pumps are unmarked. If you are not sure whether there is alcohol or ethers in the gasoline you buy, check with the service station operator. To meet seasonal air quality standards, some areas require the use of "oxygenated" fuel.
Volvo allows the use of the following "oxygenated" fuels; however, the octane ratings listed on page 255 must still be met.
Alcohol – Ethanol
Fuels containing up to 10% ethanol by volume may be used. Ethanol may also be referred to as Ethyl alcohol, or "Gasohol".
Ethers – MTBE: Fuels containing up to 15% MTBE may be used.
See also:
Locking or unlocking the vehicle with the key blade
Keyless drive keyhole cover The driver's door on vehicles equipped with keyless drive can be locked or unlocked with the remote key's detachable key blade if necessary, see page 59 for in ...
Brake system
The brake system is a hydraulic system consisting of two separate brake circuits. If a problem should occur in one of these circuits, it is still possible to stop the vehicle with the other br ...
Rear window and door mirror defrosters
Use the defroster to quickly remove fog and ice from the rear window and the door mirrors. Press the button once to start simultaneous rear window and door mirror defrosting. The light in the b ...