Gasoline containing alcohol and ethers, "Oxygenated fuels"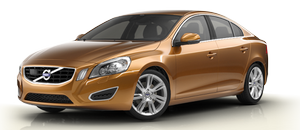 Some fuel suppliers sell gasoline containing "oxygenates" which are usually alcohols or ethers. In some areas, state or local laws require that the service pump be marked indicating use of alcohols or ethers. However, there are areas in which the pumps are unmarked. If you are not sure whether there is alcohol or ethers in the gasoline you buy, check with the service station operator. To meet seasonal air quality standards, some areas require the use of "oxygenated" fuel.
Volvo allows the use of the following "oxygenated" fuels; however, the octane ratings listed on page 255 must still be met.
Alcohol Ц Ethanol
Fuels containing up to 10% ethanol by volume may be used. Ethanol may also be referred to as Ethyl alcohol, or "Gasohol".
Ethers Ц MTBE: Fuels containing up to 15% MTBE may be used.
See also:
Shiftlock
When your vehicle is parked, the gear selector is locked in the P (Park) position. To release the selector from this position, the ignition must be in mode II (see page 82) or the engine must ...
C70 in the Market
The C70 is a good luxury convertible, but it's in a class where good might not be enough. Competitors Ч notably the Mercedes-Benz E-Class Ч do a better job of protecting those in the car from buff ...
W Ц Winter/Wet driving mode Цenhanced vehicle traction
Press the W button at the base of the gear selector to engage/disengage this driving mode (see illustration). The W symbol will appear in the display (see page 58) when the function is activated ...