Gasoline containing alcohol and ethers, "Oxygenated fuels"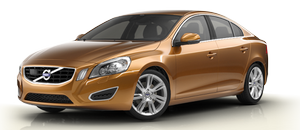 Some fuel suppliers sell gasoline containing "oxygenates" which are usually alcohols or ethers. In some areas, state or local laws require that the service pump be marked indicating use of alcohols or ethers. However, there are areas in which the pumps are unmarked. If you are not sure whether there is alcohol or ethers in the gasoline you buy, check with the service station operator. To meet seasonal air quality standards, some areas require the use of "oxygenated" fuel.
Volvo allows the use of the following "oxygenated" fuels; however, the octane ratings listed on page 255 must still be met.
Alcohol – Ethanol
Fuels containing up to 10% ethanol by volume may be used. Ethanol may also be referred to as Ethyl alcohol, or "Gasohol".
Ethers – MTBE: Fuels containing up to 15% MTBE may be used.
See also:
Changing
WARNING Connect and disconnect the positive and negative cables in the correct sequence. ...
Fuel requir
Deposit control gasoline (detergent additives) Volvo recommends the use of detergent gasoline to control engine deposits. Detergent gasoline is effective in keeping injectors and intake valves cl ...
12-volt socket in the trunk
Fold down the cover to access the electrical socket. NOTE The 12-volt socket in the trunk provides electrical current even when the ignition is switched off. Using the socket while the engi ...