Conserving electrical current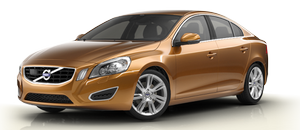 Keep the following in mind to help minimize battery drain:
When the engine is not running, avoid using ignition mode II. Many electrical systems (the audio system, the optional navigation system, power windows, etc) will function in ignition modes 0 and I. These modes reduce drain on the battery.
Please keep in mind that using systems, accessories, etc., that consume a great deal of current when the engine is not running could result in the battery being completely drained. Driving or having the engine running for approximately 15 minutes will help keep the battery charged.
See also:
Unlocking the vehicle
• A keyless drive remote key must be on the same side of the vehicle as the door to be opened, and be within 5 feet (1.5 meters) of the door's lock or the tailgate (see the shaded areas in the ...
Safety
You don't have to worry about whether it's safe to put your kids in this convertible. When driving with the top down, the C70 has roll bars that pop up behind the rear seats if the C70 tilts past ...
Listening to satellite radio
The Sirius satellite system consists of a number of high elevation satellites in geosynchronous orbit. NOTE • The digital signals from the Sirius satellites are line-of-sight, which means that ...