Conserving electrical current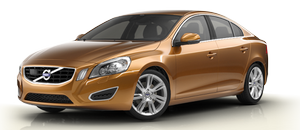 Keep the following in mind to help minimize battery drain:
When the engine is not running, avoid using ignition mode II. Many electrical systems (the audio system, the optional navigation system, power windows, etc) will function in ignition modes 0 and I. These modes reduce drain on the battery.
Please keep in mind that using systems, accessories, etc., that consume a great deal of current when the engine is not running could result in the battery being completely drained. Driving or having the engine running for approximately 15 minutes will help keep the battery charged.
See also:
Glossary of tire terminology
Terms The tire suppliers may have additional markings, notes or warnings such as standard load, radial tubeless, etc. • Tire information placard: A placard showing the OE (Original Equipment) ...
Acceleration
The air conditioning is momentarily disengaged during full-throttle acceleration. ...
Ignition mode II
- With the remote key fully pressed into the ignition slot, press START/STOP ENGINE for approximately 2 seconds. ...