Power door mirrors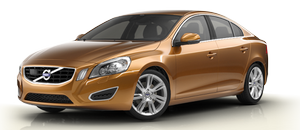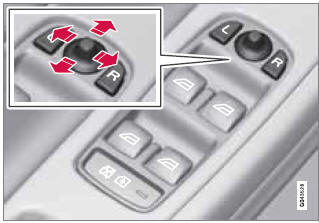 Door mirror controls
Adjusting
1. Press the L button for the left door mirror or the R button for the right door mirror. The light in the button comes on.
2. Adjust the position with the joystick in the center.
3. Press the L or R button again. The light should no longer be on.

WARNING
Objects seen in the mirrors may appear further away than they actually are.
See also:
Autostart
This function makes it possible to start the vehicle without holding the key in the start position (position III) until the engine starts. Turn the key to position III and release it. The starte ...
Song Seek and Song Memory
The Song Seek and Song Memory functions provide both audio and visual notification when Sirius is broadcasting your favorite songs. Song Seek enables you to store the name of the song for future ...
IR-reflecting windshield
Section of the windshield where the IR-coating is not applied An optional factory-installed infrared (IR) coating can be applied to the windshield to help protect the cabin from the sun's hea ...