Reporting safety defects in Canada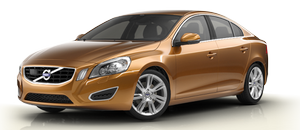 If you believe your vehicle has a defect that could cause a crash or could cause injury or death, you should immediately inform Transport Canada in addition to notifying Volvo Cars of Canada Corp.
Transport Canada can be contacted at:
1-800-333-0510
Teletypewriter (TTY): 613 990-4500
Fax: 1-819-994-3372
Mailing Address: Transport Canada - Road Safety, 80 rue Noël, Gatineau, (Quebec) J8Z 0A1
See also:
Introduction
Volvo advises you to follow the maintenance program outlined in the Warranty and Service Records Information booklet. This maintenance program contains inspections and services necessary for t ...
Oil specifications
Engine oil must meet the minimum ILSAC specification GF-4, API SL, or ACEA A1/B1. Lower quality oils may not offer the same fuel economy, engine performance, or engine protection. Depending on ...
Hoisting the vehicle
If a garage jack is used to lift the vehicle, the two jack attachments points should be used. They are specially reinforced to bear the weight of the vehicle. A garage jack can also be placed ...