Reporting safety defects in Canada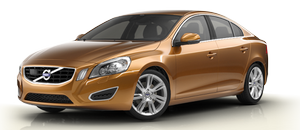 If you believe your vehicle has a defect that could cause a crash or could cause injury or death, you should immediately inform Transport Canada in addition to notifying Volvo Cars of Canada Corp.
Transport Canada can be contacted at:
1-800-333-0510
Teletypewriter (TTY): 613 990-4500
Fax: 1-819-994-3372
Mailing Address: Transport Canada - Road Safety, 80 rue Noël, Gatineau, (Quebec) J8Z 0A1
See also:
How can my vehicle fail OBD II emission inspection?
Your vehicle can fail OBD II emission inspection for any of the following reasons. • If your Check Engine (MIL) light is lit, your vehicle may fail inspection. • If your vehicle's Check Engine l ...
The alarm system
The alarm is automatically armed whenever the vehicle is locked with the remote key or optional Personal Car Communicator. When armed, the alarm continuously monitors a number of points on the vehi ...
Approach lighting
Approach lighting is activated by pressing the approach light button on the remote key (see the illustration on page 57). When the function has been activated, the parking lights, indicator lights, ...