Repairing stone chips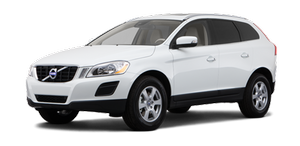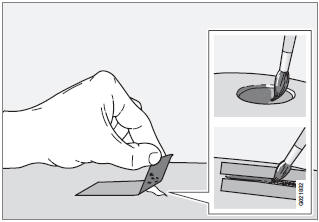 1. Place a strip of masking tape over the damaged surface. Pull the tape off so that any loose flakes of paint adhere to it.
2. Thoroughly mix the primer and apply it with a small brush.
3. When the primer surface is dry, the paint can be applied using a brush. Mix the paint thoroughly; apply several thin paint coats and let dry after each application.
4. If there is a longer scratch, you may want to protect surrounding paint by masking it off.
5. After a few days, polish the touched-up areas. Use a soft rag and a small amount of polish.
See also:
Design Concept
The Volvo S40 is a tribute to Volvo's talented and multi-cultural design teams in Gothenburg, Barcelona and California, who have captured the premium values of a contemporary Volvo saloon in a com ...
Re-installing the wheel
1. Clean the contact surfaces on the wheel and hub. 2. Lift the wheel and place it on the hub. Tighten the lug nuts 3. Install the wheel nuts and tighten handtight. Using the lug wrench, tight ...
Operating the tailgate manually
The power tailgate can be disconnected from the vehicle's electrical system by quickly pulling the outer handle twice. The tailgate can then be opened/closed manually. ...