Repairing stone chips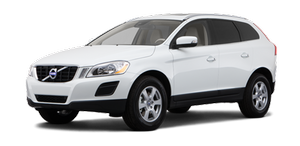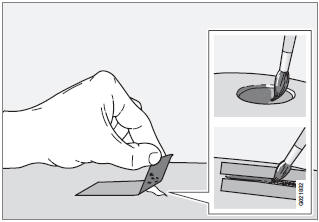 1. Place a strip of masking tape over the damaged surface. Pull the tape off so that any loose flakes of paint adhere to it.
2. Thoroughly mix the primer and apply it with a small brush.
3. When the primer surface is dry, the paint can be applied using a brush. Mix the paint thoroughly; apply several thin paint coats and let dry after each application.
4. If there is a longer scratch, you may want to protect surrounding paint by masking it off.
5. After a few days, polish the touched-up areas. Use a soft rag and a small amount of polish.
See also:
General functions
1 RADIO button for selecting the AM, FM1, FM2, Sirius1* or Sirius2* wavebands. 2 Number key buttons (0-9). 3 Navigate among the menu alternatives in the display by turning TUNE. 4 Confirm you ...
The Moves
While the interior is the S80's standout area, the driver's digs were never the old model's main fault — a lackluster driving experience was. The S80's optional V-8 engine adds some excitement, ma ...
Overview
The smallest yet most expressively designed of all Volvos, the C30 has a radical and refreshing appearance. Its unique styling creates its distinct personality whilst closely aligning it to the all- ...