Exterior lighting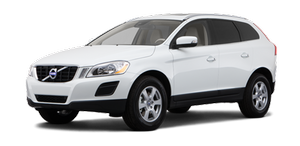 Condensation may form temporarily on the inside of the lenses of exterior lights such as headlights, fog lights, or taillights. This is normal and the lights are designed to withstand moisture. Normally, condensation will dissipate after the lights have been on for a short time.
See also:
Windshield wiper blades
To change a windshield wiper blade: 1. Fold the wiper arm out from the windshield and hold the wiper blade. 2. Press in the grooved catches and pull out the wiper blade. 3. Insert a new wiper ...
Engine oil
Engine oil must meet the minimum ILSAC specification GF-4, API SL, or ACEA A1/B1. Lower quality oils may not offer the same fuel economy, engine performance, or engine protection. Volvo recommen ...
IR-reflecting windshield
Section of the windshield where the IR-coating is not applied An optional factory-installed infrared (IR) coating can be applied to the windshield to help protect the cabin from the sun's hea ...