Headlight housing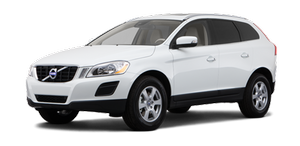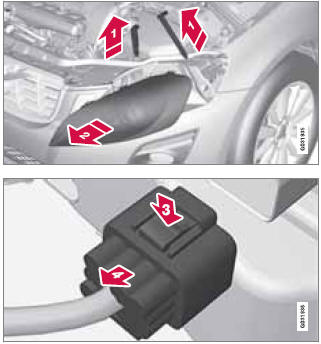 The entire headlight housing must be lifted out when replacing all front bulbs.
CAUTION Never touch the glass of bulbs with your fingers.
Grease and oils from your fingers vaporize in the heat and will leave a deposit on the reflector, which will damage it.
NOTE
• Always switch off the ignition before starting to replace a bulb.
• The optional Active Bending Light bulbs contain trace amounts of mercury.
These bulbs should always be disposed of by a trained and qualified Volvo service technician.
See also:
Locking and unlocking
Locking and unlocking the vehicle from the inside The switch on the driver's door armrest can be used to lock or unlock all doors and the tailgate, and to set the alarm. Each door can also be ...
Towing vehicles with front wheel drive/All Wheel Drive
Volvo recommends the use of flat bed equipment. If wheel lift equipment must be used, please use extreme caution to help avoid damage to the vehicle. In this case, the vehicle should be towed wi ...
Lower cross member
The front structure has been supplemented by a lower cross member that adapts the front to the height of a normal-sized passenger car. This enables the other car's deformation zones to function as ...