Installing the ball holder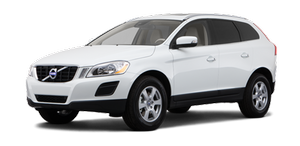 1. If necessary, remove the cotter pin from the locking bolt and slide the locking bolt out of the hitch assembly.
2. Slide the ball holder into the hitch assembly.
3. Align the hole in the ball holder with the one in the hitch assembly.
4. Slide the locking bolt through the hitch assembly/ball holder.
5. Insert the cotter pin in the hole at the end of the locking bolt.
See also:
Engine and cooling system
Under special conditions, for example when driving in hilly terrain, extreme heat or with heavy loads, there is a risk that the engine and cooling system will overheat. Proceed as follows to a ...
Keyless drive
Vehicles equipped with the optional Personal Car Communicator have the keyless drive function, see page 63 for detailed information. ...
Inserting and removing the remote key
Ignition slot with remote key and START/STOP ENGINE button. ...