Heated oxygen sensors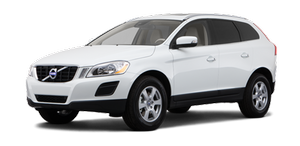 The heated oxygen sensors monitor the oxygen content of the exhaust gases. Readings are fed into a control module that continuously monitors engine functions and controls fuel injection. The ratio of fuel to air into the engine is continuously adjusted for efficient combustion to help reduce harmful emissions.
See also:
Behind the wheel
Driving the XC70's turbocharged 3.0-liter V-6 took some getting used to. I appreciated the surprisingly zippy kick-in-the-pants feel, as opposed to the sluggishly heavy acceleration I anticipated ...
Attempting to start the vehicle
If damage to the vehicle is minor and there is no fuel leakage, you may attempt to start the vehicle. To do so: 1. Remove the remote key from the ignition slot and open the driver's door. If a ...
Opening and closing the hood
1 Pull the lever located under the left side of the dash to release the hood lock. An information symbol will illuminate when the hood is open. 2 Lift the hood slightly. Press the release c ...