Heated oxygen sensors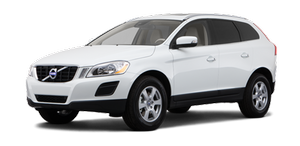 The heated oxygen sensors monitor the oxygen content of the exhaust gases. Readings are fed into a control module that continuously monitors engine functions and controls fuel injection. The ratio of fuel to air into the engine is continuously adjusted for efficient combustion to help reduce harmful emissions.
See also:
Emission inspection readiness
What is an Onboard Diagnostic System (OBD II)? OBD II is part of your vehicle's computerized engine management system. It stores diagnostic information about your vehicle's emission controls. It ...
Continued
This symbol can be found at the lower right corner of an odd-numbered (right-hand) page to indicate that the current topic is continued on the following page. ...
When does BLIS function
The system functions when your vehicle is moving at speeds above 6 mph (10 km/h). When you pass another vehicle: The system reacts when you pass another vehicle at a speed of up to 6 mph (10 km/ ...