Fuel Formulations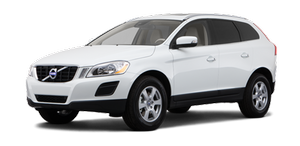 Do not use gasoline that contains lead as a knock inhibitor, and do not use lead additives.
Besides damaging the exhaust emission control systems on your vehicle, lead has been strongly linked to certain forms of cancer.
Many fuels contain benzene as a solvent.
Unburned benzene has been strongly linked to certain forms of cancer. If you live in an area where you must fill your own gas tank, take precautions. These may include:
Х standing upwind away from the filler nozzle while refueling
Х refueling only at gas stations with vapor recovery systems that fully seal the mouth of the filler neck during refueling
Х wearing neoprene gloves while handling a fuel filler nozzle.
See also:
Driver distraction
A driver has a responsibility to do everything possible to ensure his or her own safety and the safety of passengers in the vehicle and others sharing the roadway. Avoiding distractions is part of ...
Safety Features
The S80 excels at safety. Before the little bubble above your head fills with the word "Duh," let me add that this Volvo has some breakthrough safety gizmos we hadn't seen until very rec ...
Dialing a number
The system understands the digits zero to nine. These numbers can be spoken individually, in groups of several digits at a time, or the entire number can be given at once. Numbers above nine will ...