Fuel Formulations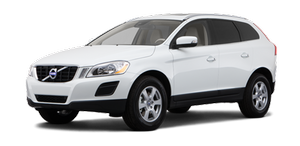 Do not use gasoline that contains lead as a knock inhibitor, and do not use lead additives.
Besides damaging the exhaust emission control systems on your vehicle, lead has been strongly linked to certain forms of cancer.
Many fuels contain benzene as a solvent.
Unburned benzene has been strongly linked to certain forms of cancer. If you live in an area where you must fill your own gas tank, take precautions. These may include:
Х standing upwind away from the filler nozzle while refueling
Х refueling only at gas stations with vapor recovery systems that fully seal the mouth of the filler neck during refueling
Х wearing neoprene gloves while handling a fuel filler nozzle.
See also:
Parking lig
The front and rear parking lights can be turned on even when the ignition is switched off. Turn switch (1) to position The license plate lights also illuminate when the parking lights are switc ...
CHANGE CODE
This function makes it possible to change the channel access code. The default code is 0000. To change the code: 1. Select CHANGE CODE and press ENTER. 2. Enter the current code and press ENTE ...
Equalizer
Sound levels for different frequencies can be adjusted separately using this feature. To do so: 1. Press OK/MENU to access Audio settings and select Equalizer. 2. Turn TUNE to select one of the ...