Bluetooth® version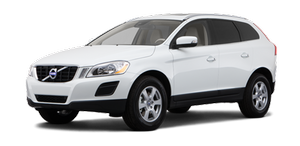 For information about the Bluetooth® version installed in the vehicle, go to Phone menu

Phone settings

Bluetooth software version in car.
See also:
Pedestrians
The system cannot identify all pedestrians The Collision Warning system can only identify and detect a pedestrian who is standing upright. This person can be standing still, walking or runnin ...
Memory status
In phone mode, the memory status of the infotainment system's phone book and the connected cell phone's phone book can be seen in Phone menu Phone book Memory status. ...
Volume control
Turn the knob (2) clockwise or counterclockwise to raise or lower the volume. The volume control is electronic and has no end position. Volume can also be raised (+) or lowered (–) using the ste ...