Ringing tones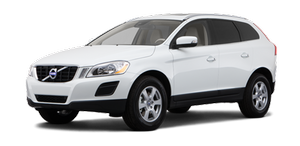 The hands-free system's integrated ringing tones can be selected in Phone menu

Phone settings

Sounds and volume

Ring signals

Ring signal 1, etc.
NOTE
The connected cell phone's ring tone may not be switched off when one of the handsfree system's ringing tones is used.
If you prefer to use the connected cell phone's ring tone1, go to Phone menu

Phone settings

Sounds and volume

Ring signals

Mobile phone ring signal.
See also:
Standby mode (temporary deactivation)
Press to temporarily deactivate cruise control (put it in standby mode). The set speed, for example 55 mph, is then shown in parentheses. The previously set speed and time interval are resumed by ...
Situations where ACC may not function optimally
WARNING • The radar sensor has a limited field of vision. In some situations it may detect a vehicle later than expected or not detect other vehicles at all. • If ACC is not functioning proper ...