Gracenote track identification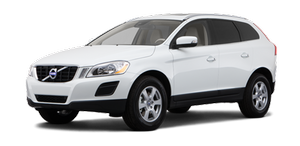 If the vehicle is equipped with the optional navigation system, this system uses a hard drive containing a database that recognizes music on audio CDs. The database contains songs that are currently popular. If the media player finds a track in the database, the album title and artist's name are displayed, and the title, artist and album for each song is also displayed.
If the current audio CD is not found in the database, CD text from the disc is used. If no CD text is available, only track 1, track 2, etc., will be displayed.
See also:
Economical driving conserves natural resources
Better driving economy may be obtained by thinking ahead, avoiding rapid starts and stops and adjusting the speed of your vehicle to immediate traffic conditions. Observe the following rules: ...
Random
This function plays the tracks in random order (shuffle). The random tracks/sound files can be scrolled through in the normal way. To listen to tracks in random order: 1. Press OK/MENU, 2. Turn TU ...
Lane Departure Warning (LDW)– introduction
This function is designed to help reduce the risk of accidents in situations where the vehicle leaves its lane and there is a risk of driving off the road or into the opposite lane. LDW consists ...