Media player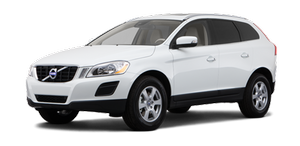 See also:
Design Concept
The Volvo S40 is a tribute to Volvo's talented and multi-cultural design teams in Gothenburg, Barcelona and California, who have captured the premium values of a contemporary Volvo saloon in a com ...
Snow tires, studded tires
Tires for winter use: • Owners who live in or regularly commute through areas with sustained periods of snow or icy driving conditions are strongly advised to fit suitable winter tires to help re ...
Methanol
Do not use gasolines containing methanol (methyl alcohol, wood alcohol). This practice can result in vehicle performance deterioration and can damage critical parts in the fuel system. Such dam ...