Anti-lock braking system (ABS)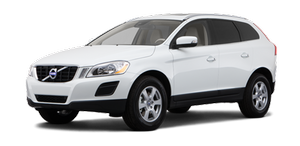 The Anti-lock Braking System (ABS) helps to improve vehicle control (stopping and steering) during severe braking conditions by limiting brake lockup. When the system "senses" impending lockup, braking pressure is automatically modulated in order to help prevent lockup that could lead to a skid.
The system performs a brief self-diagnostic test when the engine has been started and driver releases the brake pedal. Another automatic test may be performed when the vehicle first reaches a speed of approximately 6 mph (10 km/h). The brake pedal will pulsate several times and a sound may be audible from the ABS control module, which is normal.
See also:
Parking the vehicle in warm weather
If your vehicle has been parked in the sun in warm weather, opening the windows and moonroof for several minutes before driving will help release the warm air from the passenger compartment. When ...
From outside the vehicle
The remote key locks and unlocks all of the doors and the tailgate. Before the vehicle can be locked from the outside with the remote key, the driver's door must be closed. Any other door/tailg ...
Situations where ACC may not function optimally
WARNING • The radar sensor has a limited field of vision. In some situations it may detect a vehicle later than expected or not detect other vehicles at all. • If ACC is not functioning proper ...