Brake lights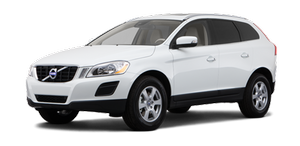 The brake lights come on automatically when the brakes are applied.
Adaptive brake lights
The adaptive brake lights activate in the event of sudden braking or if the ABS system is activated.
This function causes an additional taillight on each side of the vehicle to illuminate to help alert vehicles traveling behind.
The adaptive brake lights activate if:
• The ABS system activates for more than approximately a half second
• In the event of sudden braking while the vehicle is moving at speeds above approximately 6 mph (10 km/h)
When the vehicle has come to a stop, the brake lights and additional taillights remain on for as long as the brake pedal is depressed or until braking force on the vehicle is reduced.
See also:
Minimum octane
Typical pump octane label Volvo recommends premium fuel for best performance, but using 87 octane1 or above will not affect engine reliability. Volvo engines are designed to achieve rated horsep ...
Safety
Volvo is a renowned world leader in automotive safety, and the all-new Volvo S80 features a new generation of preventive and protective safety systems. The best way to protect the car occupants is ...
Locks
The alarm indicator light on the dashboard will stop flashing to indicate that the alarm is not monitoring the entire vehicle. The accessory movement and inclination sensors will be automatically ...