Switching off the engine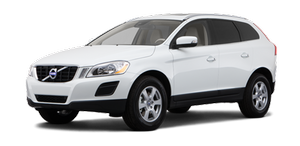 With the engine running, press the START/ STOP ENGINE button.
If the gear selector is not in the P position or if the vehicle is moving, press the button twice or press and hold it in until the engine switches off.
See also:
Limitations
Even if a fairly small section of the screen image appears to be obstructed, this may mean that a relatively large area behind the vehicle is hidden and objects there may not be detected until the ...
Fuel Formulations
Do not use gasoline that contains lead as a knock inhibitor, and do not use lead additives. Besides damaging the exhaust emission control systems on your vehicle, lead has been strongly linked ...
Introduction
The Park Assist Camera uses the display in the center console to show the area behind the car while you are backing up. PAC also shows guiding lines in the on-screen image to indicate the direction ...