Locking/unlocking the tailgate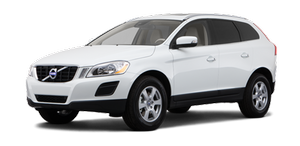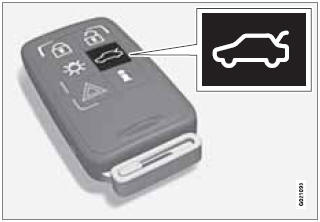 Tailgate unlock button on the remote key
Unlocking the tailgate with the remote key
- Press the tailgate unlock button on the remote key to unlock (but not open1) the tailgate. See also page 58.
> The alarm indicator light on the dashboard will go out to indicate that the alarm is not monitoring the entire vehicle.
The accessory movement and inclination sensors will be automatically disconnected.
NOTE
• If the doors are locked while the tailgate is open, the tailgate will remain unlocked until the vehicle is relocked by pressing the Lock button on the remote key.
• On keyless drive vehicles, the gear selector must be in the Park (P) position, all doors and the tailgate must be closed and the ignition must be switched off before the vehicle can be locked.
Unlocking the tailgate from the passenger compartment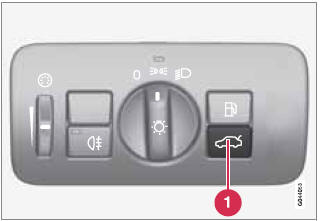 Unlocking the tailgate from the passenger compartment
-Press the button on the lighting panel (1) to unlock (but not open1) the tailgate.
NOTE
The taillights will illuminate automatically for a short period when the tailgate has been opened.
Locking the tailgate with the remote key
Press the lock button (

) on the remote. See also page 58 The alarm indicator on the dashboard will begin flashing to show that the vehicle is locked and that the alarm has been armed.
See also:
Installing the ball holder
1. If necessary, remove the cotter pin from the locking bolt and slide the locking bolt out of the hitch assembly. 2. Slide the ball holder into the hitch assembly. 3. Align the hole in the ball ...
Inflating tires
The tire sealing system can be used to inflate the tires. To do so: 1. Park the car in a safe place. 2. The compressor should be switched off. Ensure that the on/off switch is in position 0 ( ...
Limitations
Main channel vs. sub-channels (FM only): The main channel is the only channel that can receive in hybrid mode (both digital and analogue). If a frequency has subchannels, they are broadcast i ...