Low beam, Halogen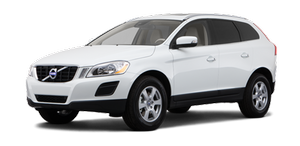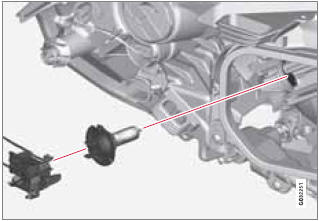 1. Remove the headlight housing from the vehicle (see page 322).
2. Remove the cover over the bulbs (see page 323).
3. Unplug the connector from the bulb.
4. Remove the bulb by pressing the holder downward.
5. Press the new bulb into the socket until it snaps into place. It can only be secured in one position.
6. Put the cover back into position and reinstall the headlight housing.
See also:
Ignition mode II
- With the remote key fully pressed into the ignition slot, press START/STOP ENGINE for approximately 2 seconds. ...
Resetting
If the battery has been disconnected, the auto open function must be reset so that it will work properly. 1. Gently raise the front section of the button to close the window and hold it for one ...
Connecting cell phones
The procedure for connecting a cell phone varies, depending on the phone itself and on whether or not the phone has been previously paired with the infotainment system (see page 230 for instructio ...