How TSA works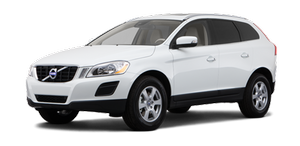 Once swaying has begun, it can be very difficult to stop, which makes it difficult to control the vehicle and trailer.
The TSA system continuously monitors the vehicle's movements, particularly lateral movement. If the system detects a tendency to sway, the brakes are applied individually on the front wheels, which has a stabilizing effect on the vehicle and trailer. This is often enough to enable the driver to regain control of the vehicle.
If this is not adequate to stop the swaying motion, the brakes are applied to all of the wheels on the vehicle and on the trailer if it is equipped with brakes, and engine power is temporarily reduced. As the swaying motion begins to decrease and the vehicle-trailer have once again become stable, TSA will no stop regulating the brakes/engine power and the driver regains control of the vehicle.
See also:
Returning to mode 0 from mode I
Open the driver's door. ...
Auto
The function automatically regulates cooling, heating, blower speed, recirculation, and air distribution to maintain the chosen temperature. If you select one or more manual functions, the other ...
Main FM1/FM2 menu
FM menu Show radio text Show presets Scan Advanced settings Reset all FM settings Audio settings ...