How TSA works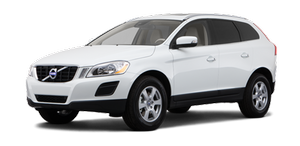 Once swaying has begun, it can be very difficult to stop, which makes it difficult to control the vehicle and trailer.
The TSA system continuously monitors the vehicle's movements, particularly lateral movement. If the system detects a tendency to sway, the brakes are applied individually on the front wheels, which has a stabilizing effect on the vehicle and trailer. This is often enough to enable the driver to regain control of the vehicle.
If this is not adequate to stop the swaying motion, the brakes are applied to all of the wheels on the vehicle and on the trailer if it is equipped with brakes, and engine power is temporarily reduced. As the swaying motion begins to decrease and the vehicle-trailer have once again become stable, TSA will no stop regulating the brakes/engine power and the driver regains control of the vehicle.
See also:
Steering, brakes and transmission
The Volvo XC90 is as easy, responsive and rewarding to drive as a regular Volvo saloon or estate model. Its torsionally rigid body, transverse engines and All Wheel Drive combine to create almost ...
Under the Hood
A 2.4-liter inline-five-cylinder produces 168 horsepower in the 2.4i. High-performance T5 editions employ a turbocharged 2.5-liter inline-five-cylinder that now generates 227 hp (up from 218 hp) a ...
Supplemental Restraint System
Supplemental Restraint System (SRS) SRS warning light As an enhancement to the three-point seat belts, your Volvo is equipped with a Supplemental Restraint System (SRS). Volvo's SRS consists of ...