Gasoline containing alcohol and ethers, "Oxygenated fuels"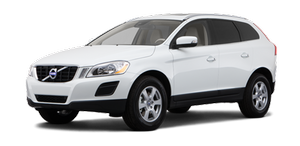 Some fuel suppliers sell gasoline containing "oxygenates" which are usually alcohols or ethers. In some areas, state or local laws require that the service pump be marked indicating use of alcohols or ethers. However, there are areas in which the pumps are unmarked. If you are not sure whether there is alcohol or ethers in the gasoline you buy, check with the service station operator. To meet seasonal air quality standards, some areas require the use of "oxygenated" fuel.
Volvo allows the use of the following "oxygenated" fuels; however, the octane ratings listed on page 267 must still be met.
Alcohol Ц Ethanol
Fuels containing up to 10% ethanol by volume may be used. Ethanol may also be referred to as Ethyl alcohol, or "Gasohol".
Ethers Ц MTBE: Fuels containing up to 15% MTBE may be used.
See also:
Driving Impressions
Understated and elegant, the S80 is spacious throughout and delivers a smooth, easy ride. Automatic-transmission shifts are smooth yet noticeable. The easy-to-drive S80 promises excellent control ...
Symbols in the instrument panel
WARNING If and come on at the same time and the brake level is below the MIN mark in the reservoir or if a brake system-related message is shown in the information display: DO NOT DRIVE. ...
Removing the center console
In order to make it possible to move the center seat in the second row of seats as far forward as possible (seven-seat models only), the rear section of the center console can be removed. Х Pu ...