Gasoline containing alcohol and ethers, "Oxygenated fuels"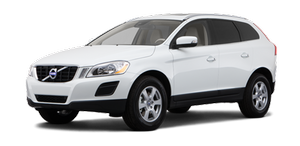 Some fuel suppliers sell gasoline containing "oxygenates" which are usually alcohols or ethers. In some areas, state or local laws require that the service pump be marked indicating use of alcohols or ethers. However, there are areas in which the pumps are unmarked. If you are not sure whether there is alcohol or ethers in the gasoline you buy, check with the service station operator. To meet seasonal air quality standards, some areas require the use of "oxygenated" fuel.
Volvo allows the use of the following "oxygenated" fuels; however, the octane ratings listed on page 267 must still be met.
Alcohol – Ethanol
Fuels containing up to 10% ethanol by volume may be used. Ethanol may also be referred to as Ethyl alcohol, or "Gasohol".
Ethers – MTBE: Fuels containing up to 15% MTBE may be used.
See also:
Brake Support
If the risk of collision continues to increase after the collision warning has been given, Brake Support is activated. Brake Support prepares the brake system to react quickly, and the brakes are ...
Memory status
In phone mode, the memory status of the infotainment system's phone book and the connected cell phone's phone book can be seen in Phone menu Phone book Memory status. ...
Before a long distance trip
It is always worthwhile to have your vehicle checked by a trained and qualified Volvo service technician before driving long distances. Your retailer will also be able to supply you with bulbs, fu ...