Reviews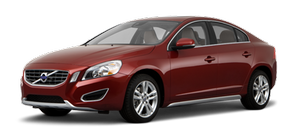 See also:
Overview
At its launch in early 2006, the Volvo C70 broke new ground as the world's first four seater convertible with a retractable hard top. Now, more than three years on, the new Volvo C70 coupe/convert ...
Environment
Good environmental protection is one of Volvo's cornerstones. All of the engines available in the all-new Volvo S80 are outstandingly economical, given their performance. The manual diesel engin ...
Locking and unlocking
Locking and unlocking the vehicle from the inside The switch on the driver's door armrest can be used to lock or unlock all doors and the tailgate, and to set the alarm. Each door can also be ...